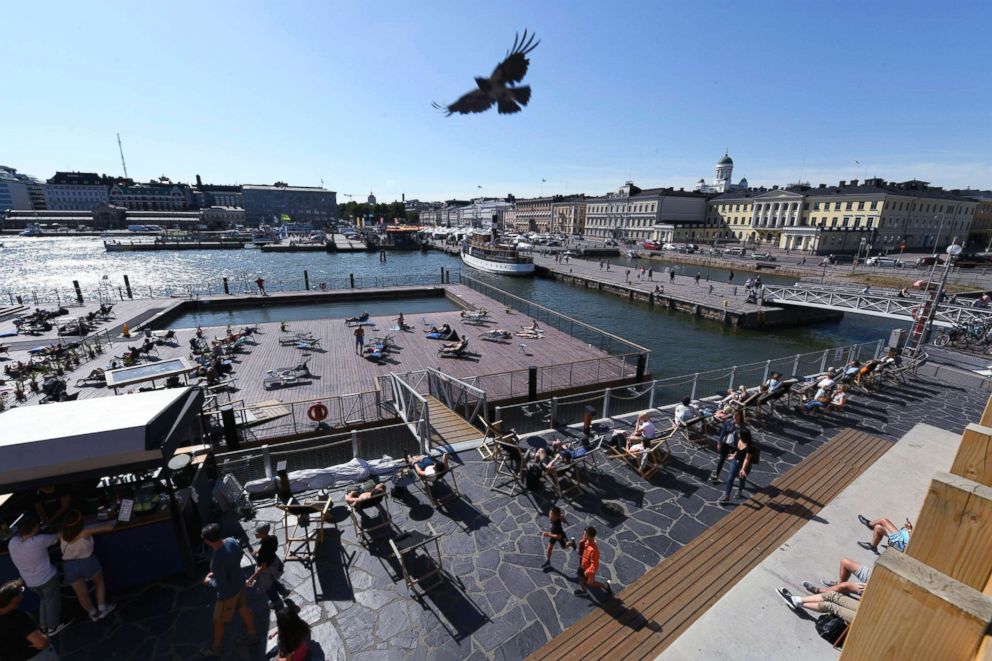 US President Donald Trump has said he will talk about Syria, Ukraine, elections and other global issues when he meets his Russian counterpart President Vladimir Putin in Helsinki on July 16.
He said that the most important thing about this meeting was that it would ultimately take place, after some 18 months of the new administration.
Trump and Putin are slated to meet July 16 in Helsinki, Finland, at the end of Trump's scheduled trip to Europe to attend a summit with North Atlantic Treaty Organisation allies and stop in the United Kingdom.
They had previously met on the sidelines of a G-20 gathering in Germany and an Asian Pacific conference in Vietnam previous year.
Referring to comments Trump recently made to Bret Baier, Wallace asked Bolton, "Does President Trump really think it's going to be that easy to sway Vladimir Putin, would you do me a favor?" We are going to talk about the election. "We'll be talking about elections ... we don't want anybody tampering with elections", Trump told reporters on Air Force One. The president also suggested that Russian Federation, which was kicked out of the group after it annexed Crimea in 2014, be invited back into the organization.
The announcement of the meeting had followed after Mr Putin met US National Security Adviser John Bolton, who was in Moscow this week to lay the groundwork for the summit.
More news: FIFA to review fair play tiebreaker but unlikely to change
Trump could raise the issue of Russia's alleged meddling in the USA elections in 2016, a claim made by U.S. intelligence agencies that led the United States to impose tough sanctions on Russian Federation in April. Bolton said he brought up both the 2016 election and Russian activities in upcoming congressional elections.
The president has called Mueller's probe a "witch hunt". He has also dubiously claimed that it was Democrats who colluded with Russian Federation during the election instead of him - though it's also not clear if he actually believes Russian Federation meddled at all, since he once again implied on Thursday that he believed the Kremlin's denials (over the unequivocal conclusions of the US intelligence community). He has denied multiple times any collusion between his campaign and Moscow.
Last week, Trump suggested in a tweet that he believed Putin's denials.
"They could agree on a joint statement outlining further steps from both sides to improve bilateral relations and joint action in the worldwide arena to ensure global stability and security", he said. "I think the president will have a conversation about this and say, 'We don't want to see meddling in the 2018 election".
Trump also suggested that scrapping sanctions on Russian Federation depended on its actions, including in Syria.