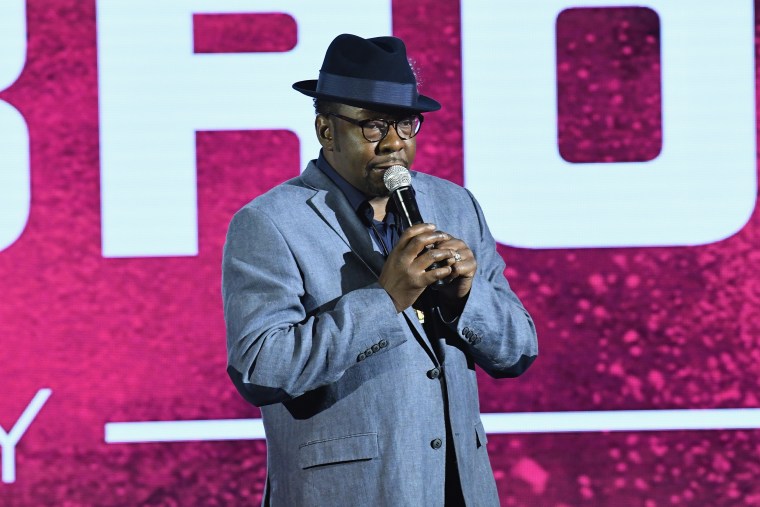 The 7-song, 23-minute album is an alarm alerting that the Kanye bubble has burst.
Kanye West addresses the fallout over his slavery comments on his new track "Wouldn't Leave".
Kanye West dropped his latest album, "Ye", on Friday morning, a 23-minute collection of songs touching on everything from being bipolar to being protective of his daughters, North and Chicago West. "I contemplated premeditated murder / And I think about killing myself", he repeatedly intones. He mentioned the ongoing drama between his sister-in-law Khloe Kardashian and her baby's father, Tristan Thompson. Instead audiences are left with a not-even-half-hour justification of his recent actions, complete with reprehensible, provocative lines like "Russell Simmons wanna pray for me too / I'ma pray for him 'cause he got #MeToo'd".
Read the credits, adapted from Spotify and Tidal, below.
More news: President Trump keeps pardoning his political friends
A number of stars have been spotted in Jackson Hole, Wyoming, where Kanye's studio is located, which has fueled speculation about collaborations. With Twitter reports pouring in throughout the night that shared the who's who on the project (Kid Cudi, Charlie Wilson, Jeremih, Ty Dolla $ign and more) it was the voice of another fellow rapper that caught the attention of the masses. It also features a contribution from Tame Impala's Kevin Parker.
"I don't know you saying it, but let 'em hear this", she then says, concluding the album. Brown is speaking out because she feels the public believes she profited off the exploitation of Whitney again with the photo on Pusha-T's "Daytona" album, which was reportedly licensed for $85,000. "I don't ever want to be that kind of Stan". The album art itself is pure Kanye as it features a landscape with the following tagline: "I hate being Bi-Polar its awesome".
Ye's emotional claustrophobia is at times effective: As a chronicle of living with mental illness, this is Kanye's most unsparing work to date.
Rumors began swirling that it had due to a misleading Reddit post.