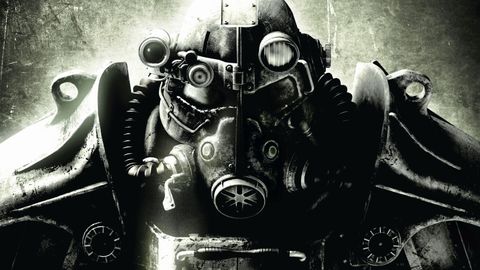 Bethesda's tweet contains a gif of a retro-style broadcasting image that reads "Please Stand By".
First launched in 1997, the "Fallout" series has gained a massive amount of critical acclaim for the numerous titles and installments released over a 20-year period across a variety of platforms and consoles. While the screen's colors are slightly different from versions of this message that we've seen in older Fallout games, there's no mistaking the source of the visual.
Possible news of for a new "Fallout" comes nearly three years after the announcement of "Fallout 4" at E3 2015. If this new announcement is any indication, this might be a spin-off to Fallout 4 or perhaps a brand new Fallout 5, although the latter seems to be highly unlikely since Fallout games are known for their large development cycle.
Attention Fallout fans: It's time to get your conspiracy hats on.
Right now, what that announcement exactly is is anyone's guess, whether that is a new installment of the Fallout series or (what I think is more likely) a remaster of either Fallout 3 or New Vegas, especially given that the third game hits its 10th anniversary later this year.
More news: Police report reveals Terrance Williams' drunken stupidity
Is it possible we'll be getting a Starfield announcement before E3?
UPDATE: Whatever this is, it's nothing to do with Fallout: New Vegas developers Obsidian.
A similar teaser has been posted on Bethesda's official Twitter but without further explanation.
We expect Bethesda to reveal more details soon, so stay tuned for more! Let us know your thoughts in the comments section below.