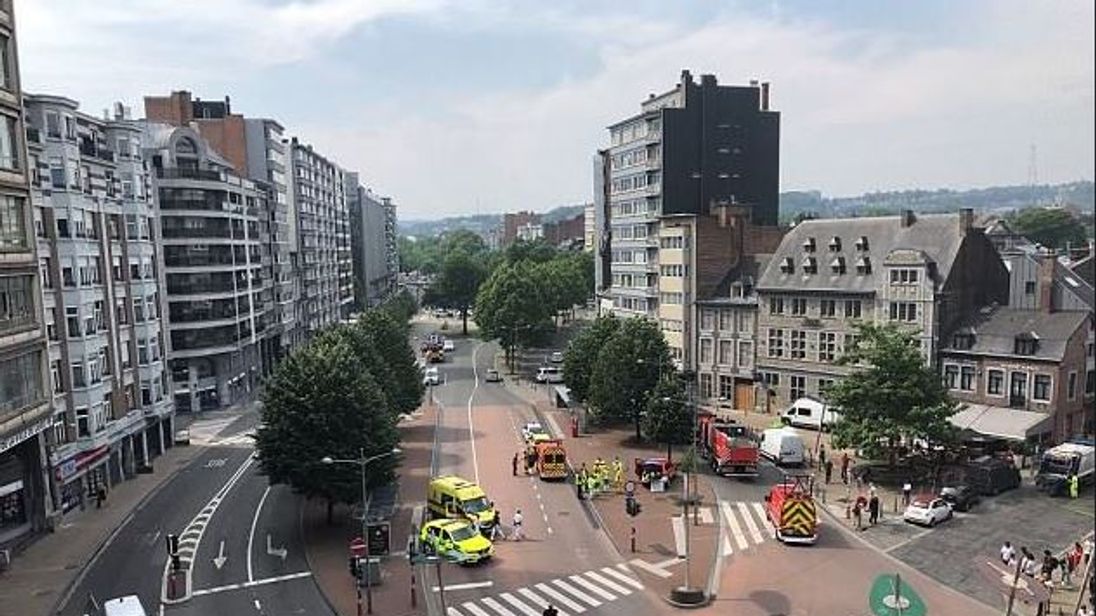 He also shot dead a 22-year-old man who was sitting in the passenger seat of a parked auto as he walked in the direction of a nearby school, where he briefly took a member of staff hostage.
The 29-year-old was killed by police in the attack, which left two female police officers and one bystander dead.
Police subsequently killed the gunman in a shootout after he entered a nearby high school and took a woman hostage.
As he tried to leave the school he was shot and killed by police.
The Belgian national, born in 1982, had a criminal record that included theft, assault and drug offences, state broadcaster RTBF reported.
But, he added, it is up to federal investigators to determine if Tuesday's attack was terrorism.
The country's anti-terrorist crisis center is now monitoring the situation, according to Interior Minister Jan Jambon.
"He is suspected of having been radicalized [in prison]..."
The cell also had links to Abdelhamid Abaaoud, the mastermind of the November 2015 Islamic State attacks on Paris that killed 130 people.
More news: Vancouver Canucks: Who to cheer for in Stanley Cup Final
Liege police chief Christian Beaupere said it was "clear that the assassin's objective was to attack the police".
The attacker was an inmate who had been granted a few hours release Monday but failed to return to prison, officials told the Belga news agency. Police later killed the attacker, and other officers were wounded in the shooting.
- He was last in prison at Marche-en-Famenne, in the French-speaking Wallonia region.
He didn't give details on why the case was classified as terrorism.
British Prime Minister Theresa May said the United Kingdom "stands resolute with our Belgian allies against terror".
Confirming that the attacker was on the police watch list, George Dallemagne, a lawmaker who sits on several Belgian parliamentary security committees, wrote on Twitter: "The supervision of radicalised prisoners remains tragically flawed".
Chilling footage shows the moment the gunman, named locally as Benjamin Herman, 36, was finally shot dead following what police are treating as a terror attack.
Despite this, Belgium's crisis centre said it saw no reason to raise the country's terror threat alert for now.
Metropolitan Police Commissioner Cressida Dick also condemned the attack, saying: "I am immensely saddened to hear of the bad attack on police officers in Liege, Belgium today".