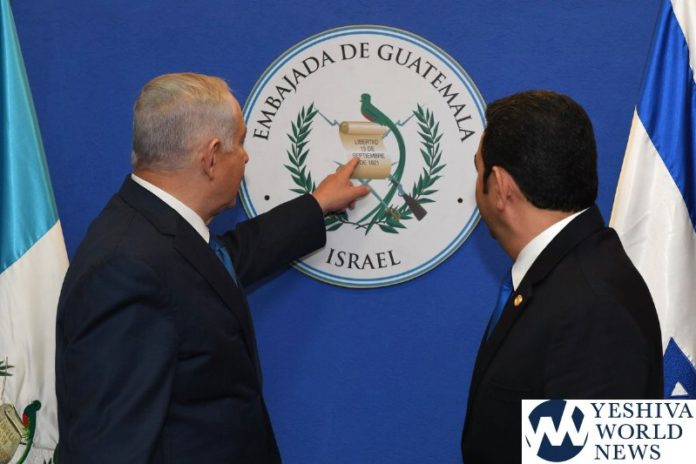 Netanyahu hailed the opening of Guatemala's embassy in Jerusalem as "the beginning of something extraordinary" in the relationship between the two countries.
Guatemala has opened its new embassy in Jerusalem, becoming the second country to do so after the United States, as worldwide condemnation continued over the killing of dozens of Palestinian protesters by Israeli forces.
Israeli Prime Minister Benjamin Netanyahu and Guatemalan President Jimmy Morales were among officials attending an opening ceremony at the new embassy at an office park in the disputed city at the heart of the Israeli-Palestinian conflict.
Jimmy Morales, the Guatemalan President, arrived in Tel Aviv on Tuesday ahead of today's ceremony to a rapturous welcome; Jerusalem's old city walls were even illuminated with the Guatemalan flag and a message thanking Morales for his support. The latter is a major arms supplier to the Central American nation.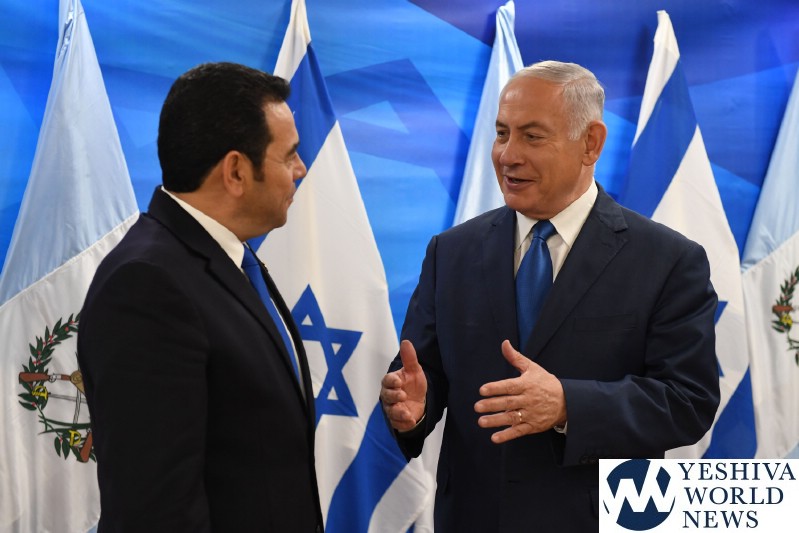 After US, Guatemala opens its embassy in Jerusalem
No country recognised Jerusalem as Israel's capital until December 2017, when Trump declared it as such, breaking with decades of USA policy favouring the division of Jerusalem between Israel and a future Palestinian state.
"We remember our friends and Guatemala is our friend, then and now". Unsurprisingly, such rhetoric has been matched this week by Netanyahu, who felt "moved" at the sight of Guatemala's flag flying in Israel's "eternal capital" after an absence of 38 years.
Paraguay is expected to follow the U.S and Guatemala's lead, and plans to relocate their embassy to Jerusalem in the coming weeks. It closed in 1980 following a United Nations Security Council resolution that called for such closures.
The US, however, blocked a statement drafted by Kuwait calling for an independent investigation into the killings of Palestinian protesters in Gaza and calling on countries not to station their diplomatic missions in Jerusalem.
More news: Yemen's Houthis fire missile at military base in southern Saudi Arabia